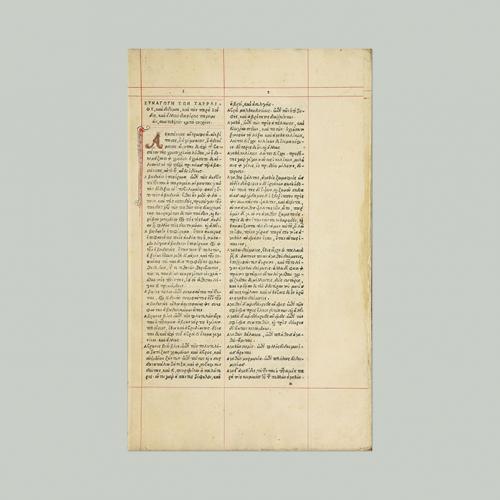 This is a very unusual volume. It is not the complete Aldine Aesop, nor does it contain the Fables at all; rather, the last 44 leaves, containing the collection of Proverbs by Tarrha & Didymus, and from the Suda, etc. Ruled throughout with red ink, initials in gold and colors.
See item #27 in the catalogue of Robert Hoe, at https://archive.org/details/catalogueoflibra12hoer
It has no title page. The end papers are rather arresting. The Aldine Anchor & Dolphin device appears on p 94.
View the pages of the 1505 Aesop
Short-title:
Collectio prouerbiorum Tarrhaei, & Didymi, item eorum, quae apud Sudam, alios'q habentur per ordinem literarum